29.04.23 -- V 200.4
DALLAS LIVE
---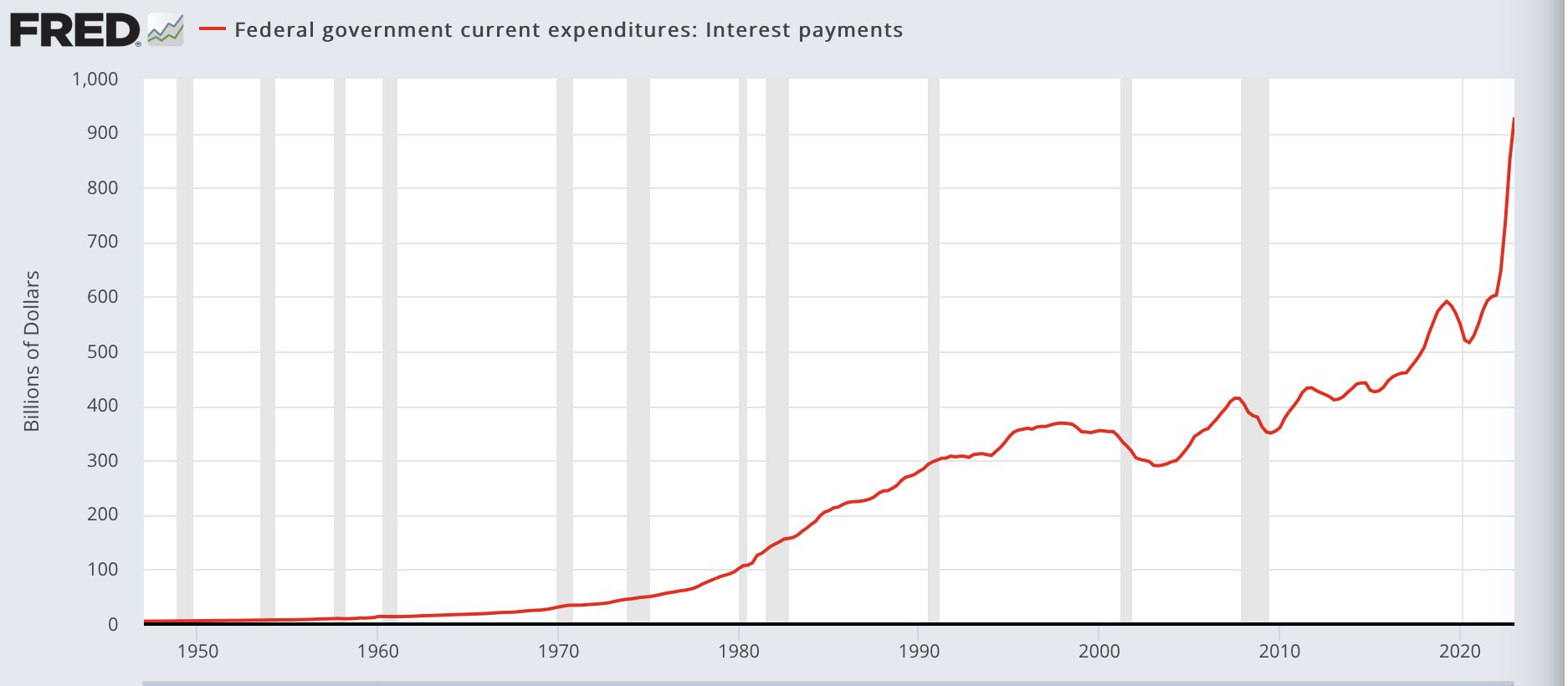 US Current Annual Interest Rate:
$929 Billion
Apr 27, 2023






And now:


Nearly $1 Trillion of credit card debt in the U.S with an average interest rate of >20%.







---
Blue line generates income to pay interest on red line.
---



United States, 2023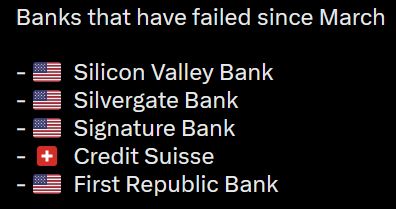 These Banks Are the Most Vulnerable
Huntington Bancshares (HBAN)
KeyCorp (KEY)
Comerica (CMA)
Truist Financial (TFC)
Cullen/Frost Bankers (CFR)

Europe
Credit Suisse had to be bought by UBS
in an emergency arrangement brokered by the Swiss government.





---




May 1, 2023
First Republic Bank was bailed out for $63 billion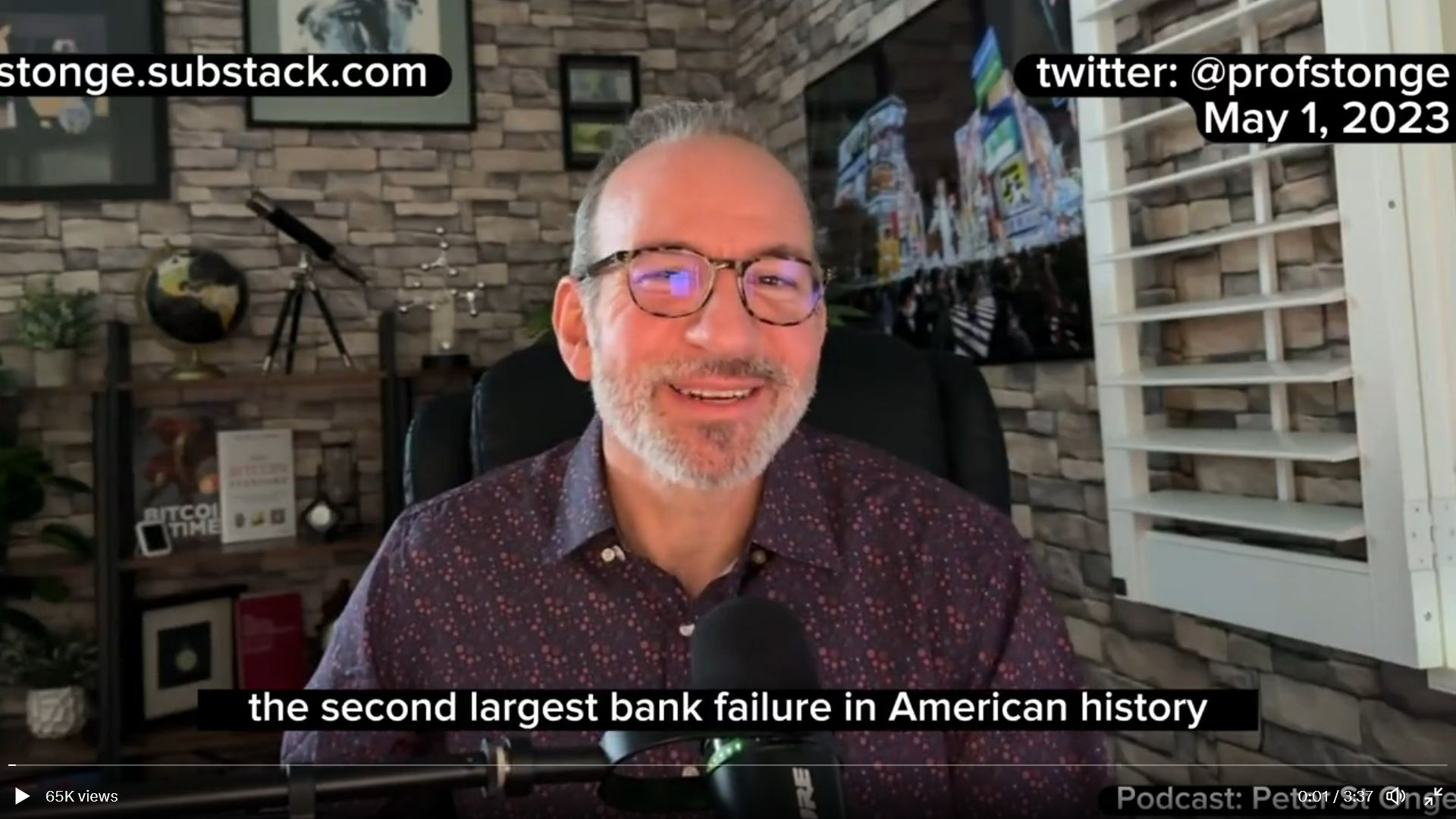 US banks hold $620 billion in hidden losses.
---
Page 02